Environmental Awareness
All the rural houses and activities have different ways of committing themselves to the environment. The privilege of the islands as an inexhaustible source of energy, sun and wind, makes it easy to find houses that are self-sufficient in energy and use different and original ways of respecting this natural treasure.
Water is a very precious commodity here, and from the first inhabitants until a few generations ago a scarce commodity. Today it is obtained by means of desalination plants on the island. This is the only way, as our climate is dry and does not allow for permanent fresh water streams and rivers.
The production of energy, like the production of water, leaves an environmental footprint that we try to minimise in Fuerteventura, as well as waste management.
Accommodation and activities are committed to saving, rescuing and developing actions to protect the biodiversity of flora, fauna and landscape and will advise you on how to access, observe and enjoy these spaces with respect, thus collaborating with the Global SDGs of Climate Action, ecological transition and environment for a better planet.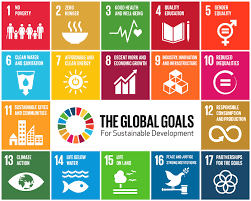 ODS 6 CLEAN WATER AND SANITATION
ODS 12 RESPONSIBLE PRODUCTION AND CONSUMPTION
ODS13 CLIMATE ACTION
ODS 14 UNDERWATER LIFE
ODS 15 LIFE OF TERRESTRIAL ECOSYSTEMS