Fuerteventura Bird Identifier
Fuerteventura, due to its climatic and geographical conditions, is an excellent enclave for scientific and amateur birdwatching.
Did you know that our island is home to the largest number of bird species in the whole of the Canary archipelago? It is therefore a place of great scientific and conservationist interest, with around 300 species of endemic, migratory or nesting birds in the sea and inland.
Among them, certain species are of particular interest, such as the Canary Island stonechat (Saxicoladacotiae), the Canary Island wren (Neophronpercnopterusajorensis), the Canary Island Houbara bustard (Chlamydotis undulada fuertaventurae), the Saharan racer (Cursorius cursor) and the Black-bellied Sandgrouse (Pteroclesorientalisorientalis). 
To this, we must add important contingents of migratory birds that frequent the island, some passing through, and others, to a lesser extent, as winter visitors, including groups of herons, egrets and little bitterns, waders (sandpipers, sandpipers or curlews), gulls and terns, and a large group of trans-Saharan passerines, such as pipits, wagtails, warblers, and a long etcetera.
In short, a whole "ornithological heritage" of incalculable value, which must be conserved and protected for future generations.
To know is to value and respect, that is why we leave you some resources so that you can recognise, observe or go deeper into this experience of natural spaces according to your level of interest.
RECOMMENDATIONS FOR GOOD BIRDWATCHING IN FUERTEVENTURA:
Identifying its scientific name and its common name in other places will help you to find your way around.
Observe the precise details of its physical appearance, song or size.
Recognise whether it is a solitary bird, living in pairs or in groups.
Know its behaviour and breeding times, so you know where to step. There are many nests at ground level.
Know the different habitats where they can be seen in Fuerteventura: steppe, sea, ravine, summit, wetland.
The season of the year when you will be able to observe the species is decisive.
Knowing whether it is autochthonous, endemic or migratory will help you to be more precise in your observation.
Where it comes from, if it is a passing bird, is also very important. Birds often travel thousands and thousands of intercontinental kilometres.
The threats it faces and conservation measures.
Knowing similar families or birds will help you to memorise and recognise them like an expert.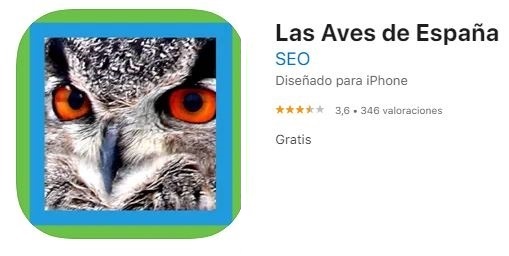 FREE BIRD IDENTIFIER
If you are passionate about nature and ornithology, this SEO BIRD LIFE tool will help you to identify the birds of Fuerteventura whenever you see something interesting.
It will show you a complete record of each species and will help you to identify, for example, its behaviour, whether it is native or nesting, if it is in the breeding season.
You can check it in this link
You can download the app at GOOGLE PLAY or APPLESTORE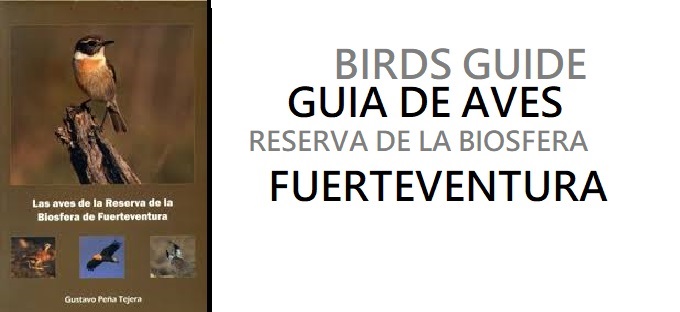 FUERTEVENTURA BIRD GUIDE
If you want to see the sightings before you travel, we recommend this option.
Among the team of experts working on the islands and in public-private collaboration, there are researchers, companies and disseminators who have studied this subject in depth.
We present you Gustavo Peña's guide, where from a beautiful research project and field and photographic work, a guide to the birds of Fuerteventura is created with maps and a classification according to their habitats. 
It birds of the semi-desert plains have 6 sets of habitats:
Birds of cliffs and ravines.
Birds of cultivated areas and scrubland.
Birds of beaches and coasts.
Birds of ponds and reservoirs.
Birds of villages and tourist resorts.
Birds of villages and tourist resorts.
You can check the category galleries in this LINK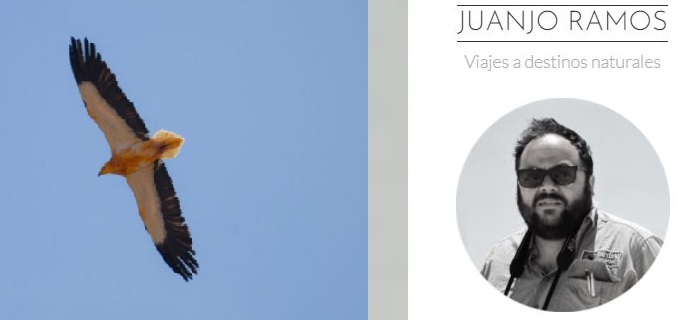 BIRDINGCANARIAS EXPERT AND DISSEMINATOR
We present this section by our great collaborator Juanjo Ramos. Based on field research and photography, we show you this in-depth tour of the island's geography and times of the year.
It is very interesting if you want to get a general idea of how the ecosystems are distributed and respectful recommendations on how to access certain places, the dynamics of these ecosystems and observe.
It separates the areas according to water, resources to know where and how to observe birds in Fuerteventura.
We leave you with this tour and his great work in Fuerteventura this LINK
Juanjo has collaborated with the Fuerteventura Ecotourism Guide that we leave you in the download section of the page, and besides being a researcher, environmental communicator, naturalist and contributor to numerous magazines, documentaries and press of environmental and ecotourism interest, he is also the owner manager of the company Birding Canarias
IMPORTANT NOTICE
This information is important for anyone who has contact with nature in a Biosphere Reserve such as Fuerteventura.
You must remember that these are fragile areas and we must try to respect the ecosystems of these and other species of flora and fauna so that biodiversity can survive.