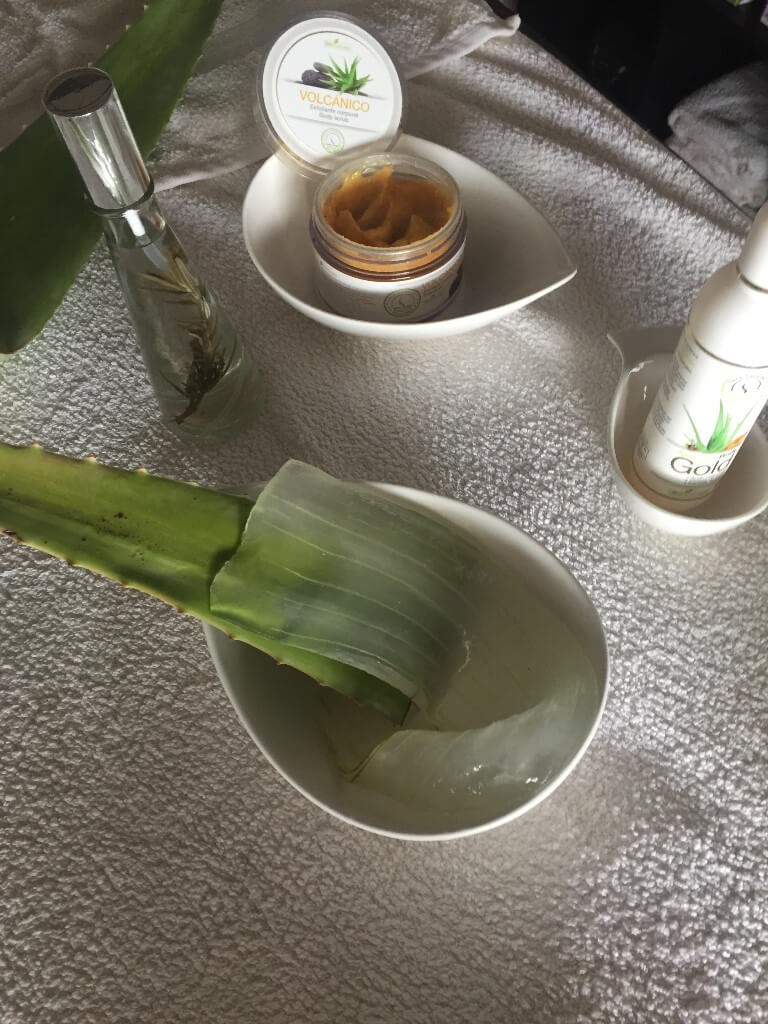 Therapy from 60 min, 10% Discount. For purchases over 150 Euros, 30 min Gift Therapy.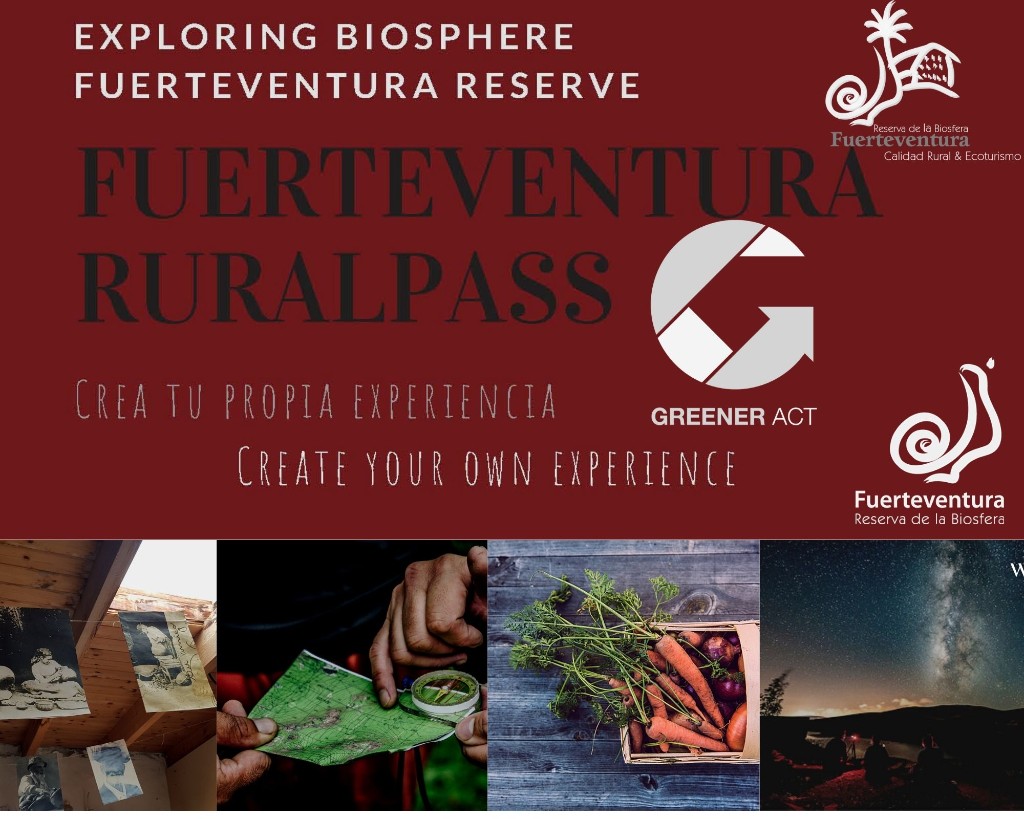 JFC Aloe Vera and Holistic Therapies - Finca Canarias
ARE YOU A TRAVELLER WHO WANTS TO LEARN MORE ABOUT THE CULTIVATION OF ALOE VERA?
At Finca Canarias you can visit the organic Aloe Vera plantations. You will be able to discover the 5.000 years of history of this plant in a 30 min. guided tour in which you will be able to cut an Aloe Vera leaf, taste its pulp, and try all the products derived from its natural gel.
This farm is located at the base of the "Volcán de La Arena", in La Oliva, in the north of the island, where you can also enjoy our Natural Therapy Centre Aloeterapia, where you can have a massage with the Aloe Vera pulp itself. 
The landscape surrounding the crop stands out for its volcanic peculiarity, integrated in the more than 90,000 square metres of the Malpaís natural park, a formation protected for its high geological value. There are also several caves of tourist interest in the area, produced by the volcanoes, such as the Cueva de Los Picos, the Cueva del Diablo and the Cueva de las Burras. The estate has a surface area of 100,000 metres, with 6,000 aloe vera plants, and in addition to the shop and guided tours, it offers a complete service of massages, reflexotherapy, beauty and health with natural aloe as a base, the only aloe therapy centre on the island of Fuerteventura.
OUR HISTORY: LESMES FAMILY
Finca Canarias is a small family business dedicated for two generations to the natural cultivation of aloe vera. The brand was born from the experience in the tourism sector and above all from the enthusiasm to start a sustainable, natural and environmentally friendly business.
After several years of hard work in the search for land, crops, business strategy and an effective formula for all the products, Finca Canarias has been growing little by little until it is present in almost all the Canary Islands. The dream of the Lesmes family has enchanted dozens of employees, who are now part of the growing professional family of Finca Canarias.
SUSTAINABLE INITIATIVES AND CULTURAL LINKS WITH THE ISLAND
With a multidisciplinary staff, Finca Canarias is driven by a passion for excellence and a job well done, promoting job creation, job stability, collaboration with local agriculture and the production of products of the highest quality, our own.
The brand was born with a goal that remains unchanged, the marketing of 100% natural products, without chemicals, without animal testing and totally organic. Since its foundation nearly a decade ago until today, the group of employees, the number of farms and the list of products has grown, but the original essence and the desire to work in what we love remains, as a fundamental pillar on which this company grows and which is the basis of its success.
YOU WILL FIND US HERE:
Address: Ctra. FV-10, 23,5 km. 35640 - La Oliva, Fuerteventura
Telephone: +34 928 174 772 +34 638 388 593
Website and online shop: https://www.fincacanarias.es/
Email: cs@fincacanarias.es
Facebook: @FincaCanarias
Instagram: @fincacanariasaloevera
Youtube: https://www.youtube.com/channel/UCBXU6y22hf9A-nzzxSiNmVw 
From 25.00 €

/per people